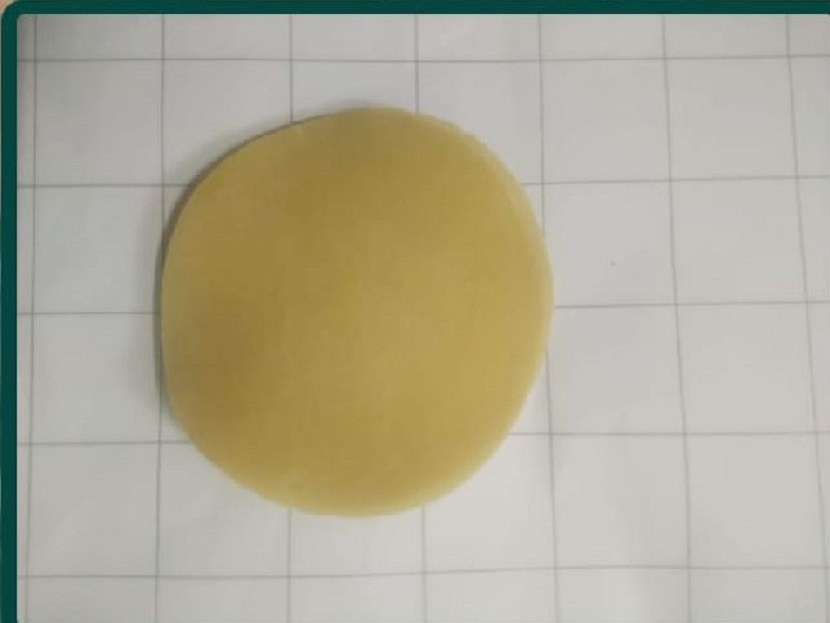 If we wish to add something to our lunch accompaniment and enhance our taste, we must go with papad. We then lick the whole plate of rice with papad. These add-ons are looked significant in lunch, but without these our tummy never gets satisfied.
The Appalamrefers to the papadum in TamilNadu. We recognise this dish as the most crunchy and popular in India as well.
There are some unique methods and techniques to produce these papads same as we apply for the seasoned flatbread. Most of the papad brands deal with the production of round papad as per its size and taste considerations.
If we consider the specifications of Appalam, we can write the following things:
3.5-inch papad will have 220-250 pieces per kg.
4.5-inch huge papad will contain about 130-150 pieces in every kg.
We also have the pepper papad of 4 inches and we may also try this papad on the lunch menu with rice and sambhar.
Types of Appalams:
If we go through the South India markets, we can easily mark out the different types of Appalams. Out of these, some are mixed with mixtures and papad paratha as well.
There are many new added dishes in Maharashtra from these papads. The papad market is undergoing a huge boost as we are getting the products with such low prices.
You may have noticed the advent of the tongue papad that resembles the shape of Fafda. Ring papad is excellent to try with tea in the evening. There are some Nutri papads as well if you want to invent something from your end.
Many things are happening with invention especially in food industries and we should not miss this taste in any way.
Significant Features of Appalam:
The Appalam Manufacturers in Madurai have been excellent throughout their esteemed production with superior taste and easy digestion benefits. We find this papad healthy and natural as there is no inclusion of harmful preservatives.
Proper transportation and packaging are also there without many problems in storing in the shops. We Indians rely on this food as an evening snack item and part-time taste diverter as well.
As you understand, it is available in light yellow colour with half a year of shelf life. Hence, there is no problem in keeping it with yourself for some months or so. The taste and features can be fully customised if you want something different in it.
It is generally wrapped around the paper packaging to keep it healthy and safe for long notice. The main ingredients applied to produce this papad is white gram while you may add cumin powder, pepper, chilli powder as well.
How Appalam Production Has Changed the Fate of Housewives?
While you will find several Appalam Manufacturers in TamilNadu, many housewives have already tried their luck in this business. It is a great idea to start their business with minimum investment as if they are cooking food for their family.
The ingredients are easily available in the house and even something is missing from the checklist, you may easily approach the nearby stores as well. All you need to start with a mixture of white grams and spices. You must mix it properly and then dry it in the sun.
After some hours of drying, we are ready to pick it up and store it inside the papers. It is quite favourable to sell those healthy products to your locality and nearby societies. It is not impossible to earn huge income from these productions as there are many shops, stores, and importers of these papads from housewives at wholesale price.
Hence, we can see how the round papad production has changed the fate of normal housewives in Tamil Nadu.
Such salty papad helps us to complete the lunch when we are not interested in other menu items. Even in some evenings when we are undergoing the problem of indigestion, we may check our taste and mood with these papads. Even for your children, the lunch may seem to be boring, and we need to think that way to make it interesting.
Hence, the papad may play the role of a little but valuable cameo to help in finishing the boring lunch in better ways. Who can resist intaking such delicious taste and crunchiness? When it dissolves under the tongue and teeth, we may add some green chilly with rice & dal to make the items favourable for the everyday food menu.
Preferably, you should go with Appalam Exporters in Maduraiif you want premium suppliers for your home or business use. You may reinvent your technique to go ahead with the papad production as well.
If you want to consider the export and packaging concerns in papad, please check with the nearby exporters and suppliers. Go ahead with your taste and make others' tastes also better.